Call for Price
*
Price may change due to echange rate.
The SamCon Excam NiteZoom with ATEX and EAC-EX certification. The World's smallest explosion-proof zoom camera of it's class.
SamCon ExCam niteZoom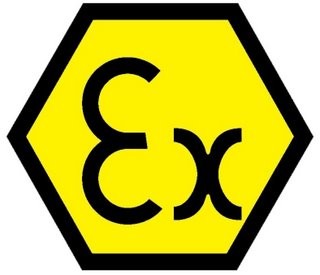 Atex and IECEx & EAC-Ex; Dust, Gas & Mining
The world's smallest explosion-proof zoom camera of it's class
The Excam niteZoom has a 10x motorised zoom lens, plus IR CUT filter, allowing it to optimally adapt itself to a specific andle or lighting situation.
This camera offers high sensitivity and superb picture quality for surveillance monitoring and inspection applications. The explosion proof zoom camera is designed for dust and gas explosion risk zones in accordance with the EU directive 94/9/EC (ATEX)
Noteworthy features
The camera comes fitted with a 1/3" super HAD CCD-sensor II resulting in excellent picture quality with high sensitivity, high resolution images. The excam niteZoom incorporates the newly-developed Super HAD CCD II  sensor that offers high light sensitivity and good colour reproduction compared to earlier sensors. With it's day and night functions the ExCam niteZoom is ready for abrupt changes in lighting conditions.
In addition to all of the above colour masking or mosaic effects can be added, regardles of camera angle or movement. The device is able to zoom up to ten times, and can be combined with an additional 12x digital zoom, achieving image enlargement of up to 120X the original footage. The Excam Can display up to eleven lines with 20 characters per line on a monitoring screen. Captions can be displayed to provide on screen operators with a user friendly interface.
With direct.Control the camera can be operated locally as well as remotely. 
For orders under € 450 we charge € 25 order costs.
Prices shown on this website are before taxes, currency changes and shipping costs.
For an accurate price please contact our sales team at info@comm-co.com