WWS800 CCD Wireless Barcode Scanner


Wasp WWS800 Freedom Barcode Scanner:
The Wasp WWS800 Freedom Wireless Barcode Scanner gives you the freedom to roam and allows you to move your scanner to your inventory instead of moving your inventory to your scanner. The Freedom Wireless Barcode Scanner utilizes Bluetooth technology, and allows you to scan barcodes and then transmit the data up to 160' (line-of-site) from the base. The WWS800 also features a batch Memory Mode which allows you to work outside the 160' range. Scan 1D barcodes from up to 12" away with the WWS800's CCD scan engine. With a battery life of 30 hours (20,000 scans) and a drop specification of almost 5' (1.5 meters), the Freedom is capable of meeting the demands of rigorous work environments.
The WWS800 comes complete with a Bluetooth wireless barcode scanner, Bluetooth radio and recharging base, and two batteries. The base performs two functions: it recharges the battery and supports wireless operation of up to seven scanners. Ideal for warehouse, factory floor, field service, and retail environments.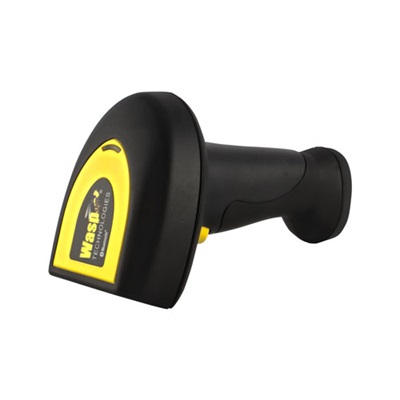 Features:
Bluetooth transmits data up to 160' line-of-site feet from the base
Out-of-range alert notification when leaving working range
Batch Memory Mode allows for scanning when outside communication range
Aggressive CCD scan engine provides 100 scans per second decode rates
Durable, rugged design is suitable for most industrial environments
Supports preamble and postamble characters
Scan 1D barcodes up to 12" away
Available in USB, PS/2 or RS232 connectivity
Benefits:
Increase productivity by providing freedom to roam without the tangle of cords
Fast, accurate entry of barcode data into your DOS, Windows 9x, 2000, ME, XP, NT and Macintosh applications
Increase reliability by eliminating the cable (which is subject to wear and tear)
Save time and improve accuracy of data entry
Durable design eliminates downtime due to breakage
Connect up to 7 WWS800 scanners to a single base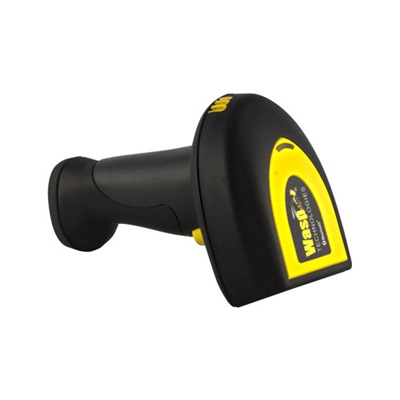 Included:
WWS800 Freedom Wireless Barcode Scanner
Radio/Recharging base
Rechargeable, Lithium-ion battery (x2)
Scanner programming guide
2-year warranty (Optional WaspProtect warranty available)
Free, unlimited tech support for life of product
Ideal For:
Office and retail Point-of-sale
Healthcare
Shipping & receiving
Warehouse management
Library management
In the Box:
WWS800 Freedom Wireless Barcode Scanner
Radio/Recharging base
Rechargeable, Lithium-ion battery (x2)
Scanner programming guide
2-year warranty (Optional WaspProtect warranty available)
Free, unlimited tech support for life of product
Downloads

WWS800-WWS850-Cordless-comm-co.pdf

For orders under € 450 we charge € 25 order costs.
Prices shown on this website are before taxes, currency changes and shipping costs.
For an accurate price please contact our sales team at info@comm-co.com